Dia de los muertos
- Day of the Dead
Here are some things that Ms. Kiley's class shared last year
about Dia de los muertos:
-There are altars made to remember loved ones.
-Skulls, Candles, and Skeletons are a part of it.
-The graveyard is visited and people sleep overnight.
-There are celebrations, feasts, and parades.
-The spirits of our loved ones are with us visiting, and they are remembered on this day.
-It is a family celebration.
And Mrs. Filcik's Class added that...
-People celebrate by the graves.
-They party!
-It's a holiday to honor people who've died.
-Shrines or altars are made in honor.
-People make skulls, skeletons, flowers, and decorations.
-It's similar to Halloween, but only in some ways.
Mrs. Hemholdt & Voss' and Mrs. Schmuker's class also noted...
-It's a Mexican holiday, but also in some other Spanish speaking countries.
-Its a big celebration on October 31, November 1st and 2nd.
-It's kind of like Halloween.
-They make altars for loved ones and decorate graves with flowers, candle, skulls and other favorite things.
Mini-Poster Project
Wow, we practiced and learned so many things in Spanish this year! Choose one of our topics and make a mini-poster using "Wordle." We have practiced: Colors, Clothing, Body Parts, Numbers 1-10, Numbers 1-20, Action Words, Days of the week, Greetings, Alphabet and Animals!
Wordle Project:
http://www.wordle.net/create
Hola! Comic Strip Assignment:
Here's the webpage:
http://www.makebeliefscomix.com/
And a translator, if needed for special vocab: Translator Tool:
http://translate.google.com/
And here's special accents!:
http://spanish.typeit.org/
Don't forget to include: 4 panels, 3 of our Spanish greetings questions and answers from our notes, and proper punctuation!
These are the greetings phrases:
Como estas? - How are you?
Estoy bien/mas o menos/mal- I'm good/so-so/bad
Como te llamas?- What's your name?
Me llamo...- My name is...
De donde eres?- Where are you from?
Soy de...- I'm from...
Cuantos anos tienes?- How old are you?
Tengo ____ anos- I'm _____ years old

Extra Credit- "Wordle" Option for 5th Grade

1. Brainstorm a list of words to describe you. This can include adjectives, nouns, and even verbs.
2. Build your Wordle IN SPANISH (use the translator when you need it) with at least 20 words. Stylize as you like.
3. Print and turn in OR email to me at www.casadeprofa.weebly.com if needed. (If there are issues with printing or emailing, you could publish online if needed).
Wordle Site:
http://www.wordle.net/create
Powered by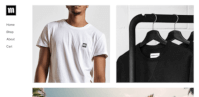 Create your own unique website with customizable templates.